Today's Top Ten Tuesday topic by thatartsyreadergirl is books published in the last ten years, I've decided to do one book for every year so here they are:
2008: The Forgotten Garden by Kate Morton
This is one of my favourite books ever so I'm glad it could make this list. It's set in England and Australia from the early 20th century to the 1980s to 2000s. Cassandra's grandmother Nell has recently passed away. Nell has left all of her property to Cassandra, including a cottage in rural England. Cassandra is confused, they live in Australia and as far as she knew Nell never had any interest in England or it's countryside. She goes to investigate why her grandmother would have brought the rundown cottage. She follows in Nell's footsteps. We also meet Eliza, a young poor child living in London with her brother, their parents are dead and they have to work all hours of the day to afford food and shelter.
2009: The Help by Kathryn Stockett
Set in 1960s America, this book follows the stories of three black women and how they come together to fight the injustice they face everyday. As well as being moving and poignant, this book has a lot of humour in it. I really enjoyed reading it even though it made me incredibly angry to read about how black people were treated like they were nothing.
2010: Mockingjay by Suzanne Collins
The last book in the Hunger Games trilogy. We follow Katniss and her friends as they discover the underground Distirct 13 and take on the Capital one last time. It's a gripping and intense book. I was sobbing by the end (I'm not good at saying goodbye to characters!)
2011: A Dance With Dragons by George R.R. Martin
This book! I read it in two parts as it was published like that in paperback here. The fifth novel in A Song of Ice and Fire and it has the most different point of view characters in it which is great. In the start we're with Danerys and Tyrion on their seperate journeys in the South of the world and then we head North and join Jon and his brothers of the Night Watch. In the second half of the book we rejoin our other characters in King's Landing and all over Westeros. As always it's filled with twists and turns and genius storytelling.
2012: The Secret Keeper by Kate Morton
Another Kate Morton book! During a summer party at her family farm in the English countryside, sixteen-year-old Laurel Nicolson has escaped to her childhood tree house and is happily dreaming of the future. She spies a stranger coming up the long road to the farm and watches as her mother speaks to him. Before the afternoon is over, Laurel will witness a shocking crime. A crime that challenges everything she knows about her family and especially her mother, Dorothy her loving, nearly perfect mother. The book also flashes back through Dorothy's story as we discover all the secrets she is holding.
2013: Life After Life by Kate Atkinson
This book is so incredible it's kind of my dream book, it's set in the 1920's-40's and it all about the possibilities of life and the decisions we make affecting our lives. We follow the Todd family, specifically Ursuala through their lives. It's another one of my all time favourites. We follow Ursula down different paths and some of the possible lives she could have led during WWII. I can't tell you how much I love this book and how beautiful it is.
2014: The One Plus One by Jojo Moyes
The One Plus One follows the story of Jess, her children Tanzie and Nicky and Ed, a stranger to them until they take a week long road trip to Scotland. Jess, Tanzie and Nicky are a lovely family but struggles with money and intimidating neighbors have taken their toll on them. Their journey is chaotic but brilliant. Ed only knows Jess because she cleans his holiday home which he had never used until that week. At first they barely speak but Jess' endless optimism, positivity and her homemade sandwiches eventually breaks down Ed's walls. Ed helps Nicky put down his bullies and grows to care for all of them. The characters are so well written, they're likeable, real and so lovely you just want to protect them from all the rubbish thrown their way. The story flows so well, there wasn't a moment when I was bored or distracted. A really lovely, heartwarming book. Not your usual romance story, it has much more depth than that which I really enjoyed.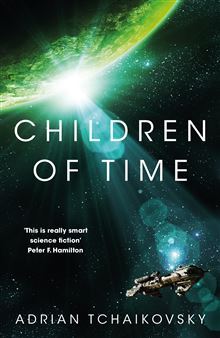 2015: Children In Time by Adrian Tchaikovsky
This book is so good. Humanity are branching out into the stars, a project has identified different planets to terraform and make suitable for human life. But it's also an evolutionary experiment, they send down insects and animals and some of our primate ancestors. But there are people back on Earth who believe this is wrong, we are meant to live and die on Earth. They sabotage one of the spaceships. The captain sends the monkeys off towards the planet along with the evolutionary accelerator. Then she is trapped in a tiny escape pod, orbiting her planet, transmitting a distress signal. 100 years later survivors of Earth find the planet and attempt to make it their home, but something has gone wrong. There are no monkeys here, instead the world is covered in webs.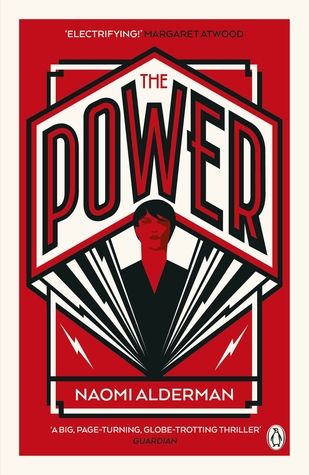 2016: The Power by Naomi Alderman
This book is AMAZING! Teenage girls now have immense physical power – they can cause agonising pain and even death. And, with this small twist of nature, the world changes utterly. They have the power to channel electricity through their hands. When I first came across the book I was all: "Hell yeah women have the power, woop!" But half way through the book we see that it doesn't matter who has the power male or female, all humans are capable of horrendous things and we will always use power to destroy one another. It's written from the points of view of different women around the world and one man. It's a work of genius, I absolutely loved it.
2017: The Girl Who Takes an Eye for an Eye by David Lagercrantz
I love the Millennium series, Lisbeth Salander is one of my favourite characters ever, she's so complex and badass. This is the fifth book in the series and at the beginning we find Lisbeth in prison (only for a couple of months) but she's using her time there to read up on a complicated maths problem. Until her old guardian Holger comes to see her and tells her about a visit he received from someone in Lisbeth's past. Lisbeth and her sister Camilla were almost part of an experiment carried out on twins. Mikael and Lisbeth start looking into the experiment and uncovering the shady people behind it. Lisbeth is under threat, she's on a high security ward which has been corrupted by an influential inmate. We also delve into the stories of a pair of identical twins whose lives were ruined by the scientists who ran the twins experiment. The book is gripping and mysterious as always with this series. The author constantly keeps us guessing. I still found myself thinking about the story and how it was going to pan out even when I wasn't reading it. The story is all woven together so seamlessly, it's fantastic writing.
2018: Fire and Blood by George R.R. Martin
This is part one of two about the history of the Targaryen dynasty in Westeros. Until recent events I've been fascinated by the Targaryens and I did really enjoy the book. It's written like a history book (only more interesting), George R.R Martin is so clever. It starts with Aegon the Conqueror and his sisters Visenya and Rhaenys. These badass dragon riders turned the Seven Kindoms into one, they were fierce, clever and beautiful. I'm really jealous of their purple eyes! All the battles, betrayls, births and deaths are covered in this book. I really enjoyed it, especially the first half. I got quite upset when it came to the Targaryen civil war, the Dance of the Dragons, because so many of the dragons die, it breaks my heart.
What are some of your favourites from the past ten years?