Today's Top Ten Tuesday topic by thatartsyreadergirl is ten characters I'd want to be best friends with. I put a lot of thought into all of these, I'm quite a quiet person and don't make friends very easily but I've always connected easier with characters, they're never going to reject you and (hopefully) won't let you down. Here are my would be besties:
1. Luna Lovegood
Luna is such a gem, she's quirky, intelligent and lovely and she doesn't care what anyone else thinks of her. The fact that she's bullied at Hogwarts makes me so angry, I want to be her bestie because she's a devoted friend but also to protect her from all the horrible people who can't handle people being different. I wish I was more like Luna tbh, I'm getting to the not caring stage but it takes a while.
2. Brienne of Tarth
This woman is everything! Brienne is a fierce warrior with a heart of pure gold. Her innocence, vulnerability and fierce belief in the good in people are what drew me to her. Even though Brienne is perfectly capable of looking after herself, I'm a very protective person so my instinct as her best friend would be to destroy anyone who has ever bullied her (even you Jaime). She's always been ridiculed and shunned for her height, her looks and her desire to be a knight. And I will fight them all!!!
3. Cersei Lannister
Definitely my problematic fave of this group. I adore this woman, I don't care that she's kind of a bitch, she's had a really crappy time in her life. She had to be married to the repulsive Robert Baratheon for goodness sake, that's enough to drive a saint to want to murder everyone. And actually I don't think Cersei has murdered anyone so really she's doing great. Again I want to protect her from the events in ASOIAF and all the people who treat her like crap and Cersei doesn't seem to have any friends, maybe because of her spiky personality but I would be her best (and only) friend!
4. Eliza Makepeace
Eliza is another lonely soul, she lost her mother and brother when she was young and then had to move in with her unpleasant aunt and uncle. She did find a companion in her cousin though. Eliza loves to explore and tell stories. She writes a whole book of fairytales which she was able to get published. I would love to be her friend, she's a caring and devoted friend herself, full of imagination and fun ideas. Her cousin betrays and rejects her, Eliza was a surrogate mother for her dearest friend and then she was shunned by the family as they feared she would grow too attached to the child, I would not stand for that!
5. Fred and George Weasley
These two are hilarious all the time! They would make great friends just for the entertainment factor. And they stand by their family and friends in important times, they defend what's right but in their own funny way, like when they kept pranking Umbridge and then left school to set up their own joke shop. They then used the shop to help people during the Wizarding War by creating products to shield and protect their fellow witches and wizards. Also they're treated as a disappointment by their mother (I'm not a Molly Weasley fan) and like Ron they have to live in the shadows of their older brothers' success at school.
6. Eponine
This girl makes me want to cry! She has a tough life with her scheming criminal parents, living in poverty in the middle of Paris. But she's a dreamer like me and I love that she takes up arms with the men when they rebel against the French aristocracy. She's a very strong person and someone I definitely want on my side.
7. Tyrion Lannister
Tyrion is a bit of a mess, but who can blame him, he's been sneered at and bullied all his life. Not just by outsiders but by most of his own family. Yet his sense of humour and wit never fail him. This man breaks my heart, I cry at most of his chapters but he still makes me laugh as well. I just want to hug him tight! It might be slightly awkward to be besties with both Cersei and Tyrion but I'll take the risk!
8. Lyanna Stark
Lyanna doesn't have a POV chapter in the ASOIAF books and by the time the books take place she has been dead for about fifteen years, so all that we know of her is from others. Lyanna was fierce, adventurous and fun. She was stubborn and like Brienne didn't care about gender roles, she wanted to horse ride and fight like her brothers. But in the last months of her life she was left alone, pregnant and scared. She was only young and I just want to be there for her in that time and I'm no midwife but maybe if someone had helped her she might not have died! I'm not bitter about it at all…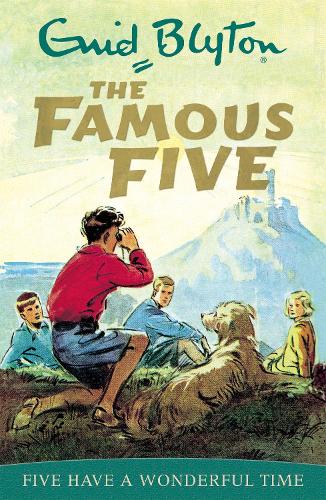 9. The Famous Five
As a child I always wanted to be part of the Famous Five's adventures, me and my sisters used to pretend to be them. They're a great bunch, they solve mysteries and crimes, go exploring on their own and have a whole island to themselves in the summer holidays, who wouldn't want to be friends with them?!
10. Winnie the Pooh
Okay so I was clutching at straws here slightly but I used to love Winnie the Pooh, he was my favourite, along with Eeyore. He's so cuddly and cheerful and is a great friend to Christopher Robin.
There's my list…who would be your fictional best friends?