A new Top Five Tuesday, the promts are created by Bionic Book Worm. I realised as I was thinking up this list that I have barely read any books set in space, I love space! I've only read two of the books on my list but the others are on my TBR list so I'm not cheating that much…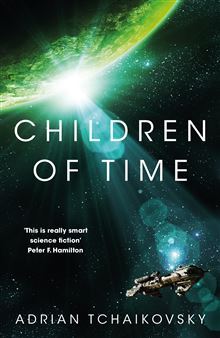 1. Children In Time by Adrian Tchaikovsky
This book is so good. Humanity are branching out into the stars, a project has identified different planets to terraform and make suitable for human life. But it's also an evolutionary experiment, they send down insects and animals and some of our primate ancestors. But there are people back on Earth who believe this is wrong, we are meant to live and die on Earth. They sabotage one of the spaceships. The captain sends the monkeys off towards the planet along with the evolutionary accelerator. Then she is trapped in a tiny escape pod, orbiting her planet, transmitting a distress signal. 100 years later survivors of Earth find the planet and attempt to make it their home, but something has gone wrong. There are no monkeys here, instead the world is covered in webs. I loved this book, it was so interesting and I just found out it's the first part of a series!!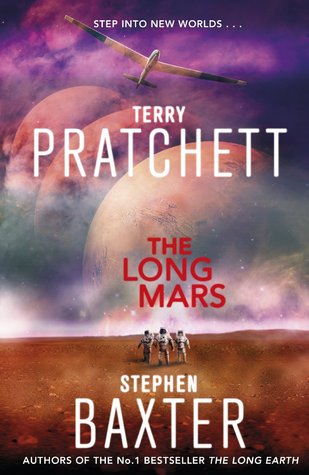 2. The Long Mars by Terry Pratchett & Stephen Baxter
It's the third book in the Long Earth series and probably my favourite. I've always been fascinated by Mars and whether it used to hold life so I really enjoyed Sally's journey through the different Mars'. On some versions of Mars there was life, in order for a planet to have parallel worlds there has to be sentient life on it. I found it fascinating how the different possibilities were explored.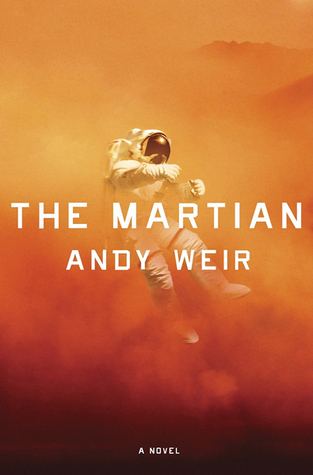 3. The Martian by Andy Weir
I really love Mars…I haven't read this yet, but it looks really good and funny. An astronaut gets stranded on Mars after his mission goes wrong. He has to try and survive on his own until his fellow crew members can rescue him. I'm excited to read this and it's a series as well!
4. Do You Dream of Terra-Two? by Temi Oh
The Earth is dying, but ten astronauts embark on a mission to find the planet that is theorised to be habitable for humans. It will take them twenty three years to reach Terra-Two. I can't imagine being stuck with nine other people in a confined space for twenty three years! This book looks great, I can't wait to read it!
5. Red Rising by Pierce Brown
This book is set on Mars again! It's a series set way in the future and people are labelled by colours. All the reds are working to get the surface of Mars livable for future generations. But what they don't know is that humanity has already reached Mars there are cities thriving meanwhile the reds have been working all their lives to make a better future for their children. This sounds so epic! I'm really excited to read these books.
So that's all of them, what are you favourite space books?