Hello everyone, I hope you're all having a good February so far! I had a bit of a difficult week last week, I've been feeling really faint/dizzy, I'm waiting to have a blood test done so 🤞🏻 that will shed some light!
Anyway I've been reading, watching and listening to some great things for the past month and I thought I'd share them with you!
Reading:
The Long Cosmos by Terry Pratchett & Stephen Baxter
It's the last book in the Long Earth series and one of the last books Terry wrote which is making me really emotional. I am loving this book, they have tied things together really nicely. There is a message being broadcast from somewhere in stars and no one knows where it is coming from "Join us" it says, all of the Long Earth can hear it…I've almost finished and I'll write a full review soon.
Little Women by Louisa May Alcott
I do love a good classic, especially if I can actually follow what's going on! Some are just too much for my brain but Little Women is lovely, Amy really gets on my nerves but Jo is such a rebel it makes up for having to read about Amy. I'm pretty sure I read it when I was younger but I understand it a lot better now!
Watching:
Game of Thrones season 3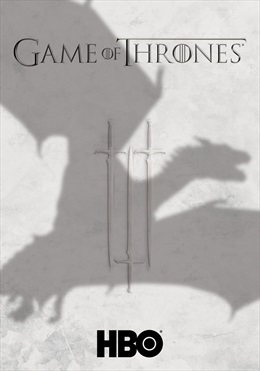 This might be an unpopular opinion but I think the show peaked at season 3…George R.R. Martin stopped writing episodes after this season so I think that has something to do with it. A lot of this season makes me cry…I haven't got to the Red Wedding yet I've been putting it off. I can still remember the shock and horror when I watched that for the first time.
This show is so epic, I've never seen any other Star Trek series or films, I started watching because Sonequa Martin-Green is incredible and I am so glad I did. This season has only just started but it's already brilliant, there are alien angels appearing out of nowhere to save people and Spock has been having visions of them since he's a child. But he's missing…the characters on this are so well written, I'm excited for the rest of the season!!
One Day At A Time season 3
This show is so important!! It's also really funny, the characters are so perfect and they talk about really important issues about race, gender, sexual orientation, feminism etc. Elena is probably my favourite but the whole family is loveable and brilliant.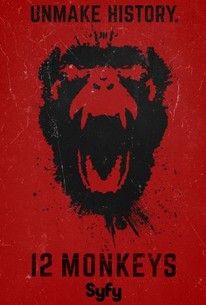 12 Monkeys season 1
I stumbled across this series on Netflix, it's set in 2043, a horrible plague was released into the world in 2017 and most of the population died. A team of scientists managed to build a machine that can send someone back in time to stop it! We follow Cole to 2015 where he meets Dr Raley and they try to stop the virus from being released. But it's more complicated than just killing one man, Cole has to make more jumps than he expected. It's a really gripping series and I love apocalyptic stories, I find them fascinating. It is scary that these evil people are trying to kill almost all of humanity though!!
Listening:
Norse Mythology by Neil Gaiman (audiobook)
I've recently got into audiobooks, I listen to them on my way home from work, I prefer non-fiction ones at the moment but this one is more stories than facts. I'm real enjoying it though, Loki is hilarious!
Imagine Dragons – Origins
This album is sooo good! It's upbeat and catchy, I really like all of the tracks but I think my favourite is Machine.
Mumford & Sons – Delta
This album is lovely, really chill and beautiful. I've always been obsessed with Mumford & Sons!! My favourite song at the moment from the album is Woman, I have it in my head right now!
Do you have any audiobook recommendations? How is your February going? Let me know in the comments.